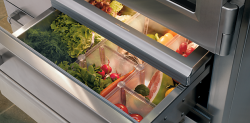 Is your refrigerator making an odd noise or failing to keep your food cold? If this is the case, you could soon have a mess on your hands. If your refrigerator stops working, you could end up with spoiled food, not to mention a mountain of stress. Cor-Jus Enterprises, Inc., can make sure that this doesn't happen to you by offering you expert refrigerator repair service. Offering high-quality, specialized refrigerator repairs to customers throughout Manhattan and nearby areas of New York, our technicians can help with minor and major repairs on almost any brand. Don't inconvenience yourself by dealing with high energy costs or the hassle of having to buy a new fridge. Get your refrigeration repair now by calling Cor-Jus Enterprises today!
The team at Cor-Jus Enterprises can help identify a variety of different malfunctions and discover why your refrigerator is not giving you peak performance. We have been in the business of refrigerator repairs for over 40 years and can use the expertise and knowledge we have gained to offer you a quality solution that keeps your refrigerator running for a long time. We are licensed by the New York City Department of Consumer Affairs for refrigeration repairs, so you can rest assured we'll get the job done right. Cor-Jus Enterprises can address a variety of problems with your fridge, including:
Leakage
Strange noises
Extremely cold temperatures
Warm temperatures
Light malfunctions
Problems with ice makers
And more!
No matter what kind of problem you're dealing with, we'll put our heads together to figure out what's wrong and provide you with the best refrigerator repair service possible.
You may be worried about seeking refrigerator repair due to the costs, but this is not something that you should be overly concerned with when you hire Cor-Jus Enterprises. We know how costly it can be for homeowners to keep a household running, so we're committed to offering fair prices for refrigerator repair. If you don't get the refrigerators repair you need soon, then you run the risk of your appliance breaking down completely. Purchasing a replacement appliance is going to be so much more costly than home refrigerator repair, so you should protect your finances by giving Cor-Jus Enterprises a call now!
Sub-Zero Refrigerator Repair

If you're one of the many Manhattan residents who have opted to treat themselves to the fabulous luxury of a Sub-Zero refrigerator, then you'll want to make certain that the refrigeration repair specialist you hire is well-versed in the complexities of Sub-Zero refrigerator repair. Sub-Zero units are unlike standard GE or Amana units, as their high-end design demands a more nuanced approach and advanced technique. So if you want to make certain that your sleek Sub-Zero unit gets the proper attention it requires, call the expert technicians at Cor-Jus Enterprises.
Viking Refrigerator Repair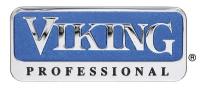 Similar to Sub-Zero units, Viking refrigerators are designed with high-end performance in mind. What does that mean? In order for any Viking refrigerator repair to be effective, you'll need a tried-and-true expert at the helm—and that's where Cor-Jus Enterprises comes in. We specialize in fixing exclusive appliance models like Viking, so we'll be able to complete your Viking refrigerator repair with total precision and provide you with long-lasting performance.
If you are tired of dealing with a leaky or loud refrigerator, then contact the experts at Cor-Jus Enterprises. We can provide you with top-quality service and refrigerators repair when you need it the most. Even if you need emergency services, we can help you get your problem solved with minimal delay. When you choose to work with Cor-Jus Enterprises for your refrigerator appliance repair needs, you can count on getting top-notch service, unrivaled experience, and some of the best customer service in town.