When you invest in high-end appliances in order to experience the ultimate in efficiency and performance, it's vital that you receive proper maintenance, cleaning, and general care if you want to ensure your unit's longevity. For that reason, you shouldn't trust your sleek Traulsen, Sub-Zero, or Viking appliances to just any run-of-the-mill appliance repair company—instead, you need to call the specialists at Cor-Jus Enterprises, Inc. In business since 1972, our appliance repair company is dedicated to treating your sleek, high-end models with the utmost precision and attention to detail. Our fully trained and highly qualified technicians will work diligently to make certain that all of the units in your home or small office is in full working order at all times. So if you're ready to get the expert refrigerator repair, dishwasher repair, or washing machine repair you need, don't hesitate to contact our team today.
When you choose to work with the professionals at Cor-Jus Enterprises, you'll be able to enjoy the following benefits:
Annual maintenance contracts available
One-year guarantee for labor and parts
Four decades of experience
Emergency services available
World-class expertise for your household appliances
Family-Owned and Locally Operated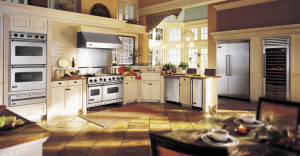 Established over 40 years ago, the team at Cor-Jus Enterprises is pleased to offer exceptional appliance repair services to households throughout the New York City metropolitan area. As a family-owned company, we value integrity, professionalism, and dependability as the core tenets of our business. What does that mean for you? When you work with us, you'll be treated with truly exceptional expertise and even more impressive results. We pride ourselves on the premium services that we provide, including Sub-Zero refrigerator repair, Bosch dishwasher repair, and Thermador oven repair, so if you're a local resident in need of serious appliance repairs, then give us a call today!
For your added convenience, Cor-Jus Enterprises is also available for a selection of appliance repairs that other appliance repair companies in New York can't handle. In addition to services like washing machine repair, dryer repair, and refrigerator repair, we offer:
Garbage Disposal Repair
Keeping your kitchen clean, especially during meal preparation, can be streamlined with the help of a sleek garbage disposal. However, if it stops working, then you could be stuck with a bigger mess on your hands than you started with. Whether your garbage disposal has a leak or a clog, you need to call Cor-Jus Enterprises for garbage disposal repair as soon as possible in order to ensure that your kitchen remains as functional as possible. 
Microwave Repair
Microwaves are a staple of modern living, saving you an incredible amount of time when it comes to preparing and reheating food. That's why it's important to have yours fixed right away when you notice any sort of lapse in performance. From sparks to loud noises to insufficient heat, your microwave is vulnerable to a wide range of problems. Fortunately, the expert technicians at Cor-Jus Enterprises are equipped to diagnose your microwave problem and perform effective microwave repair so that you can get back to your modern-day conveniences in no time. 
Trash Compactor Repair
When you want to reduce the volume of waste that you produce, a trash compactor is a great appliance to have. Minimizing the number and size of trash bags that you put out for collection, a trash compactor is extremely useful—as long as it doesn't break down. So if you're experiencing difficulties with your unit, give us a call for the long-lasting trash compactor repair you need. We'll put our expertise to the test to make certain that your unit is in full working order in no time.
Wine Cooler Repair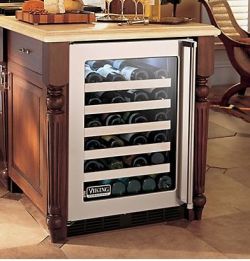 Why spend money on a good bottle of wine if you're not even going to store it at the right temperature? A wine cooler is an important tool to have in your home if you want to make sure that all of your favorite blends are preserved perfectly. At Cor-Jus Enterprises, we're available to provide you with first-class wine cooler repair in order to ensure that your unit remains as functional as possible. Don't let those bottles go to waste! Call today.
Ice Maker Repair
Ice makers typically come as part of a refrigerator/freezer setup, and they make it incredibly easy to get the precise number of cubes or amount of crushed ice you need. However, a broken ice maker could start leaking, producing tiny cubes, or stop working altogether. If that's happened to your unit, call Cor-Jus Enterprises for the expert ice maker repair you need. We'll diagnose your unit and figure out precisely what's causing the blockage or malfunction, so you'll be able to enjoy the convenience of an ice maker for a long time to come.
If you're ready to trust a licensed, bonded, and insured team for all of the appliance repair services you need, call Cor-Jus Enterprises. From washing machine repair to dishwasher repair to dryer repair, we're your resource for exceptional workmanship and customer service in New York. Contact us by phone or e-mail today!