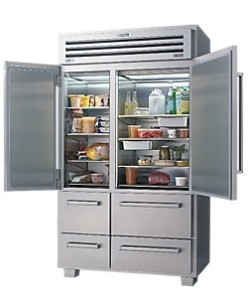 Is your refrigerator struggling to maintain the preset temperature? Has your dishwasher sprung a leak? Does your oven have a defective burner? Whatever your appliance-related issues, you can rely on the seasoned professionals at Cor-Jus Enterprises, Inc., for the expert appliance repair services you need. We've been providing the entire New York metropolitan area with effective, long-lasting appliance repairs for more than 40 years, and we know exactly what it takes to make certain that all of our customers receive only the most exceptional results possible. We're able to perform appliance repair services for residential units in homes and small offices alike, working with the utmost precision every step of the way. Offering a one-year warranty on all jobs involving parts and labor, we're one of the most trusted appliance repair companies in New York. Call today to get started!
At Cor-Jus Enterprises, we've been performing a wide variety of household appliance repair services since 1972. In that time, we've become genuine experts when it comes to all of the leading makes and models in the industry. Regardless of which unit in your home has started to malfunction or break down, we'll be able to diagnose and repair your unit with 100% accuracy. You can call our team for help with any of the following units:
Refrigerators
Freezers
Ice makers
Wine coolers
Dishwashers
Ovens
Stoves/ranges/cooktops
Garbage disposals
Trash compactors
Microwaves
Dryers
Washing machines
And more!
With a wide range of expertise under our belts, we're the team you can rely on for appliance repairs of all kinds. So don't let a problematic fridge or stove cause a nuisance in your home—simply pick up the phone and call Cor-Jus Enterprises for the professional appliance repair services you need. 
Your Source for High-End Appliance Repairs in New York City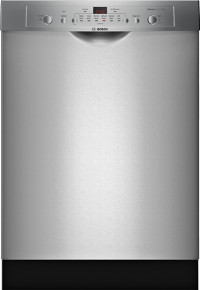 At Cor-Jus Enterprises, we're deeply skilled appliance repair technicians when it comes to virtually all makes and models in the industry. However, given our decades of experience and vast range of knowledge, we're proud to be one of the few companies that offer appliance repair services for high-end brands. It's one thing to be able to diagnose and repair a unit from Sears or GE, but it's a considerably more complicated task when names like Traulsen, Thermador, and Viking are involved. With a heavy focus on these types of sleek, exclusive models, we're uniquely suited to perform the appliance repair services you need to maintain optimal functionality in your home or small business. Call or e-mail us today to learn more about our preferred brands!
Service and Maintenance Contracts Available
If you're looking for a way to make certain that your valuable, high-end appliances are constantly in full working order, then you've come to the right place. Cor-Jus Enterprises is proud to offer annual service and maintenance contracts that are perfect for regular cleanings and checkups. After all, when you invest a substantial amount of money in the quality of your major household appliances, you want to make certain that they're in tip-top shape at all times. The contracts that we have available cover appliance repair services (including parts and labor) on five major units: washing machines, dryers, refrigerators, dishwashers, and combination oven/cooktop units. One appliance repair alone could cost between $250 and $350, so why not keep all of your bases covered with a single service contract that includes regular cleaning and maintenance? Call or e-mail us today to learn more.